Must-watch: Glass Animals - 'Season 2 Episode 3' music video.
Must-watch: Glass Animals - 'Season 2 Episode 3' music video.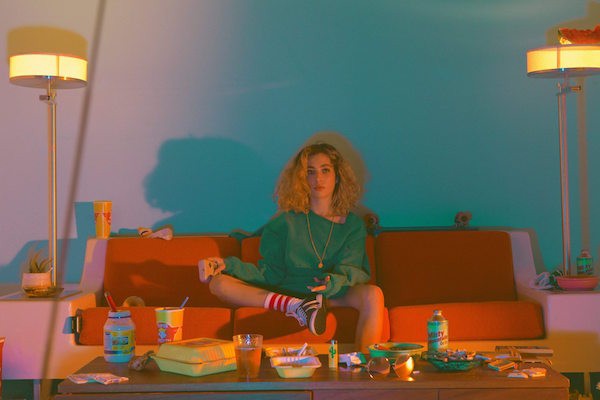 Laneway 2017 artist Glass Animals have released a music video for new single, 'Season 2 Episode 3' - the latest to be lifted from their 'How To Be A Human Being' album - which is inspired by retro 80s and 90s video games, and set to be followed by an actual interactive game app available at the end of October.
About the song, the band's Dave Bayley says: "Season 2 Episode 3 is about that person we all know who sits around all day playing video games, bingeing on Netflix, ordering uber eats, smoking and basically doing NOTHING. The sonics I put around the song were meant to reflect what she hears and sees every day. TVs going on and off, 8 bit synths, whirling fizzy sounds to represent the haze of pot smoke, vibrato on everything to make it all quite wavy, lyrical nods to assorted psychedelic cartoons. I wanted the video to push that idea further. To visualise her world, and then to visualise that feeling we get when we've gone too far and spent too much time on a computer and you try to hit 'undo' in real life, or when you watch too much Narcos and you start to think everyone around you is a Colombian drug smuggler. So I wanted her life to morph into a video game, and for that video game to be playable! Who better to do that than Whoopi!"
Watch the 'Season 2 Episode 3' music video below...
Load next