A George Ezra x 'Staying At Tamara's' appreciation post.
A George Ezra x 'Staying At Tamara's' appreciation post.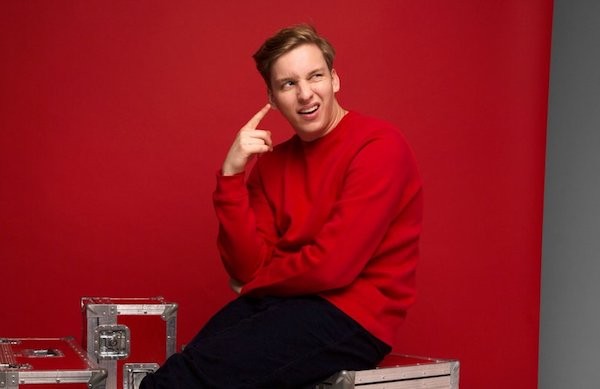 To celebrate the fact that today, George Ezra's sophomore album is out in the form of 'Staying At Tamara's', we've gathered together a list of very important things that we appreciate about our favourite Geoff and his new album.
But first, a recap on George:
"Three years after the release of his platinum certified debut album Wanted On Voyage – which reached #4 on the NZ album charts -  George returns with a collection of "songs about escapism, dreaming, anxieties and love." Just like Wanted On Voyage, Staying At Tamara's was written, created and inspired by George's travels, including spells on the Isle of Skye; at a pig farm in Norfolk; in a former cornflour shed in Kent; a converted cow shed in north Wales; and in an Airbnb in Barcelona owned by the Tamara of the album's title. The result is a finger-snapping, brass-blaring, wind-in-the-hair album that shines with positivity and encouragement, alongside moments of more subdued reflection."
#1. George recently played an impressive set at Auckland City Limits earlier this month, during which he performed new song 'Shotgun' - which just happens to be both us and George's favourite song from the new album.
Listen to 'Shotgun' below:
#2. About the new album's lead single, 'Paradise', George says: "'Paradise' started life as a melody that I couldn't get out of my head… Months later I set to writing a song highlighting the undeniable feeling of meeting somebody new and falling for them. We often find ourselves second guessing feelings that we have and trying to work out what it is that they might mean. But with love there is no uncertainty, it is what it is and I liken it to paradise."
Watch George perform 'Paradise' live on The Graham Norton Show below:
#3. New fan-favourite 'Hold My Girl' also features on the new album, and here's a beautiful solo rendition of the song live at Abbey Road Studios:
#4. First Aid Kit feature on new song 'Saviour', bringing their trademark harmonies to the table. Watch a karaoke-style lyric video for the song below:
#5. Meet Mary The Dog:
George Ezra's new album 'Staying At Tamara's' is out now! Click here to purchase.
Watch the music video for 'Paradise' below...
Load next