Must-watch: Taylor Swift's 'Bad Blood' music video.
Must-watch: Taylor Swift's 'Bad Blood' music video.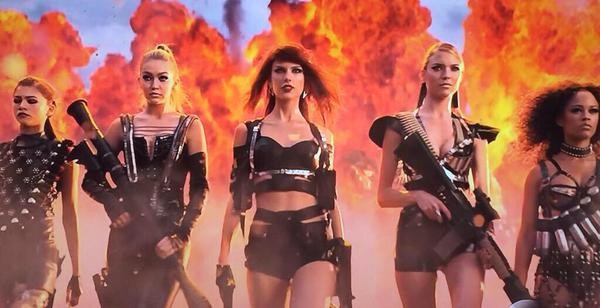 Is it a music video? Is it a short-film? Is it the best music video / short-film of all time?
Finally, all of these questions can be answered now that Taylor Swift's highly anticipated music video for 'Bad Blood' has been premiered at tonight's 2015 Billboard Music Awards.
And just in case you need a refresher, here's the full 'Bad Blood' cast:
TAYLOR SWIFT as Catastrophe
LILY ALDRIDGE as Frostbyte
ZENDAYA as Cut-Throat
HAYLEY WILLIAMS as The Crimson Curse
GIGI HADID as Slay-Z
ELLIE GOULDING as Destructa X
HAILEE STEINFELD as The Trinity
LENA DUNHAM as Lucky Fiori
KARLIE KLOSS as Knockout
KENDRICK LAMAR as Welvin Da Great
SERAYAH as Dilemma
JESSICA ALBA as Domino
MARTHA HUNT as Homeslice
ELLEN POMPEO as Luna
MARISKA HARGITAY as Justice
CARA DELEVINGNE as Mother Chucker
CINDY CRAWFORD as Headmistress
SELENA GOMEZ as Arsyn
Watch the 'Bad Blood' music video below...
Load next