5 reasons to watch 'Spider-Man: Far From Home' in cinemas from July 3!
5 reasons to watch 'Spider-Man: Far From Home' in cinemas from July 3!
If you've been eagerly awaiting the next movie in the Marvel Cinematic Universe (after rewatching 'Avengers: Endgame' on repeat since its release earlier this year), the wait is nearly over, as 'Spider-Man: Far From Home' is set for release in New Zealand cinemas from July 3rd.
There's a myriad of reasons to be excited for the next phase in the Spider-Man story, from new cast additions, to the general greatness that is Tom Holland - check out our reasons to watch the film below…
#1. The key cast-members appeared on Jimmy Kimmel last month to discuss Tom Holland's ineptitude at the Internet around the trailer launch, as well as what to expect from the new film:
#2. Zendaya is set to reprise her role as Michelle Jones, explaining that it will explore her vulnerability even more, saying, "We get to know her better in this film and how she responds to situations that make MJ a little more vulnerable."
She's even dyed her hair red for the press tour of the movie, with fans speculating her setting up to play a version of MJ (Peter Parker's girlfriend from the comic books - who was played by Kirsten Dunst in the previous film series)
#3. The movie introduces Jake Gyllenhaal into the MCU as Quentin Beck / Mysterio, a new superhero who will align with Nick Fury.
About his role, producer Amy Pascal says: "It was incredibly important to us to bring an actor of Jake's intelligence, who carries wit and depth, to the role. As much as we talked about Mysterio in a practical way – like how his powers would work in the movie – when Jake got involved, he brought a new level of humanity, unpredictability, and humor to the character.  There's always a desire to bring actors we all love from other films into this world, and Jake's a great example of the kind of character an actor of his caliber can bring to life."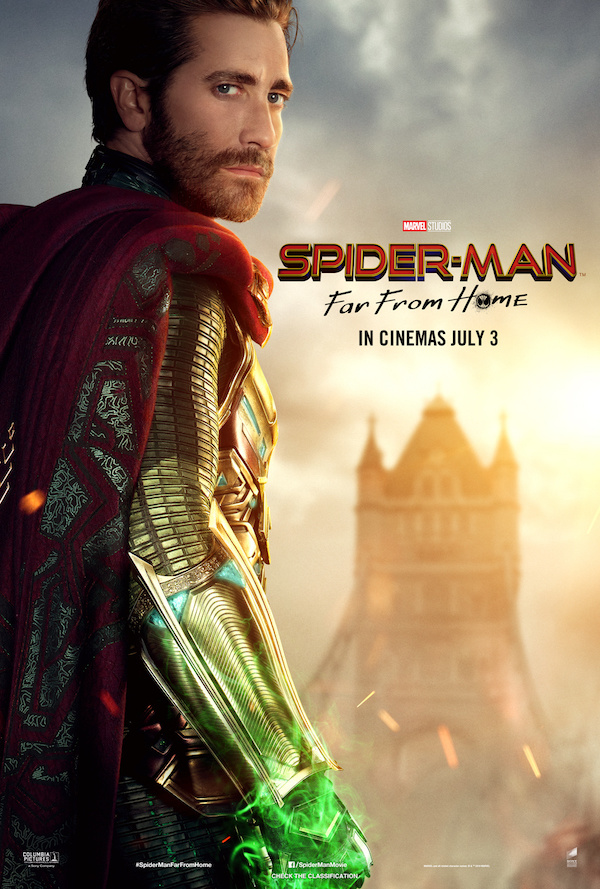 #4. Gyllenhaal appeared on Jimmy Fallon to share his love of Tom Holland's Spider-Man ahead of the role:
Plus he also joined Instagram to help promote the film!
#5. Jimmy Kimmel isn't actually in the film, but he made this amazing clip to show what it would've looked like if he HAD been a part of the film: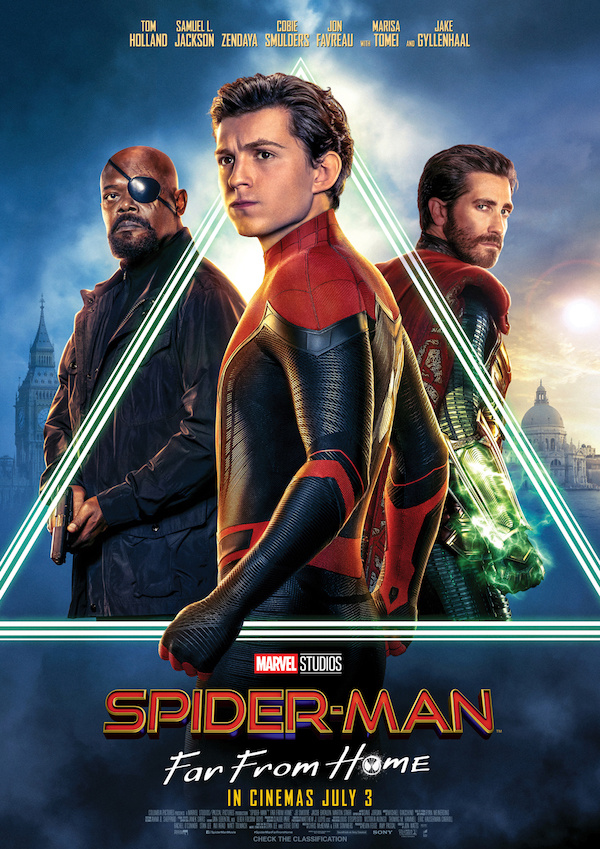 'Spider-Man: Far From Home' is in NZ cinemas from July 3 - watch the trailer below…
Load next