A One Star Carnival Collection appreciation post.
A One Star Carnival Collection appreciation post.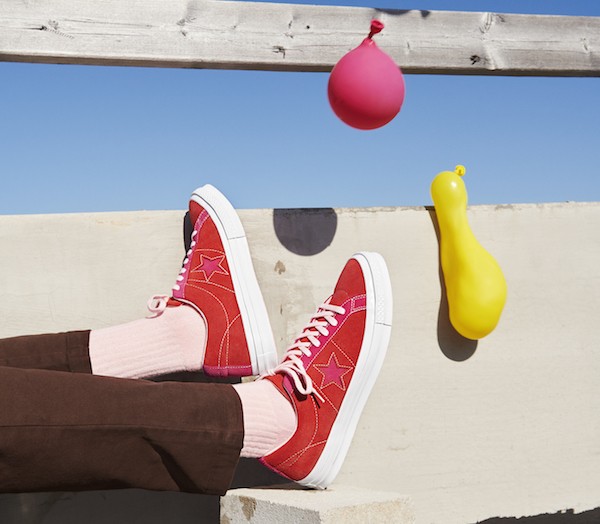 Converse have just dropped their new season of One Stars, called the Carnival Collection - and it's filled with bold and quirky colours to suit every occasion. The colours were inspired by the '90s trend of colour-blocking, and reinvent the trend in a whole new way for 2018.
To celebrate the new collection dropping, we've put together what we love about the new sneakers - and why you should love them too…
#1. There are four new colourways in the collection, and each of them integrate two different shades - such as the below blue shade (called Eclipse), which has lilac accents inside the star and just next to the tongue.
#2. The tonal colours also come through in the laces, which match the accent colour scheme. Our personal favourite, the Enamel Red colour (with Pink Pop accent) comes with a cute pastel pink lace, which matches the colour of the sole and inside of the shoe!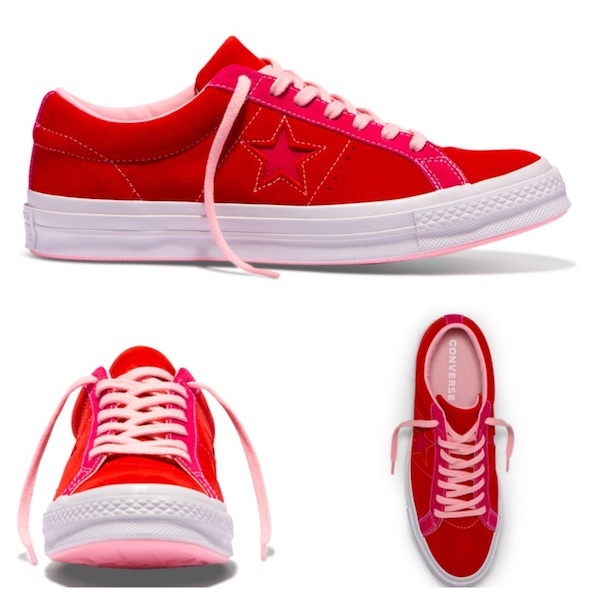 #3. The new bold colours are super versatile - and can be paired with equally as bold outfits, from funky bright socks, to multi-coloured outfits. Check out the green colour co-ordinated with some tie-dyed socks:
#4. The fourth colour is an orange that Converse have named Mandarin, and aptly so - it's very bright. Check out the daring shade modelled below:
#5. Despite experimenting with these four new colour ways, the Converse One Star retain their same principles of comfort - utilising the OrthoLite insole, so you can wear the shoes for an entire day with maximum comfort.
Shop the Converse One Star Carnival Collection now via their website here.
Load next