An online accompaniment to CDM Zine #13 - Connection zine.
An online accompaniment to CDM Zine #13 - Connection zine.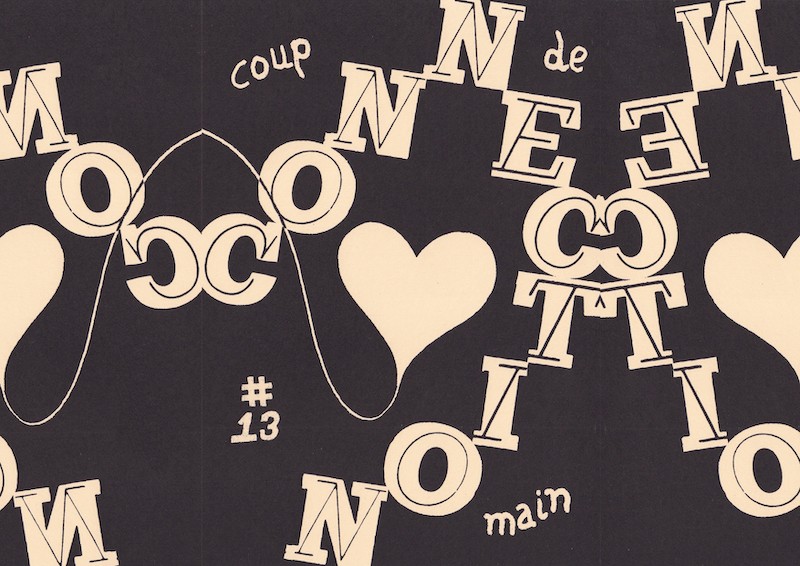 The theme of this month's DIY zine is 'connection' and we have contributions this month from guest curators: Between Friends, Lucy Dacus, Momma, Muna, Remi Wolf, Rina Sawayama, and Toby Sebastian. 
Exclusively for this print zine, each guest curator has put together two pages relating to what connection means to them.
+ thank you to Wyatt Knowles for designing the cover of this month's zine!
Here's a li'l rundown of our curators this month:
BETWEEN FRIENDS
The sibling duo Brandon and Savannah Hudson have released their latest project titled 'Cutie'.
On the project, the duo have said: "Welcome to CUTiE TV, our take on modern music television. For our new project we wanted to create something that vacuums you into the new colors of our world inside of between friends. A couple months back we were watching old music videos and stumbled upon MTV's first ever broadcast. We were instantly transported into a time machine of content and knew right away that we wanted to tie our new project together with visuals that felt like episodes of our own station. CUTiE, to us, is several new personalities that we have never been able to embrace until now. There's a confidence and colour to them that feels unfamiliar and exciting. Within each song is a new persona and we wanted to translate that via characters in all of the visuals for the project. it's almost like 90's Nickelodeon."
LUCY DACUS 
Back in June, acclaimed Virginia-born singer-songwriter Lucy Dacus performed some of the very first international shows in New Zealand since pre-pandemic times. Her 2021 record 'Home Video' was declared one of the best records of the year - featuring tracks 'Hot & Heavy' and 'Brando'.
MOMMA
Brooklyn-based band Momma - led by singers/guitarists Etta Friedman and Allegra Weingarten - share their latest single 'Motorbike', the final song ahead of their new album, 'Household Name'.
Allegra on the new single: "I wrote this song about a boy I had a crush on who really wanted nothing to do with me. The song is basically just fantasy - even though it's about a real person, it's also about how we can make up elaborate ideas of who other people are in our heads, and get so caught up in these fake scenarios that they kind of end up feeling real. I wanted the song to feel like you're escaping something, because my daydreams about this boy and his motorcycle were definitely an escape from my life at the time." 
MUNA 
The Los Angeles-based trio have just released their self-titled album via Phoebe Bridgers' record label, Saddest Factory Records. Their latest single 'What I Want' is currently out now (watch the video below)...
On the new record, the band's Josette Maskin says: "What ultimately keeps us together is knowing that someone's going to hear each one of these songs and use it to make a change they need in their life."
Naomi Mcpherson adds: "That people are going to feel a kind of catharsis, even if it's a catharsis that I might never have known myself, because I'm fucked up. I hope this album helps people connect to each other the way that we, in MUNA, have learned to connect to each other."
REMI WOLF
Remi Wolf has just dropped the deluxe version of her debut album, now titled 'Juno Deluxe' - as part of the release Wolf has shared four new tracks including 'Cake' which you can watch the video for below... 
RINA SAWAYAMA
Japanese-British singer-songwriter Rina Sawayama is in the midst of releasing her sophomore album, 'Hold The Girl', which was written during a turbulent time in Sawayama's life - encapsulating that era of her life into 13 tracks. 
The album will be released on the 16th of September 2022. 
TOBY SEBASTIAN
British musician and actor Toby Sebastian has previously been seen on-screen as Trystane Martell in HBO's 'Game Of Thrones' and portraying Andrea Bocelli in the biopic 'The Music Of Silence'. He released his first album back in 2013 and just last year he released the single, 'Midnight', featuring guest vocals from his sister; Florence Pugh. 
On recording his new single, Toby shares: "I started playing the melody a few years ago. When I'm writing music it either comes fast and hard or I mull over ideas for years. 'Real Kicks' was a slow burner but I knew it had something special. Every time I played a few chords people always remembered it and I think that's due to the nostalgia that it evokes. It's a road trip at sunset, falling in love for the first time, a sense of freedom and long summer days. The song to me is a journey. I guess it's my take on the 70s music I grew up listening to."
Load next