A Chvrches x 'Love Is Dead' appreciation post.
A Chvrches x 'Love Is Dead' appreciation post.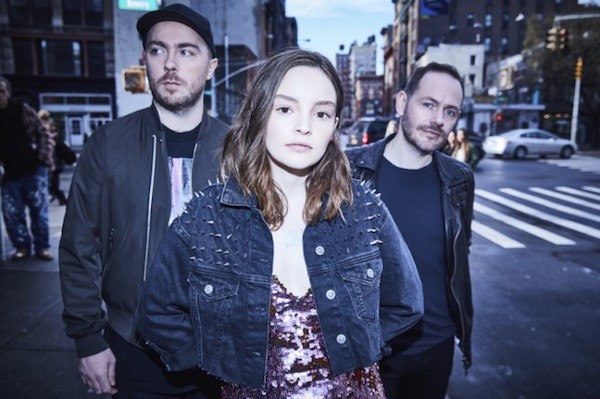 It's been three years since Chvrches released their last album 'Every Open Eye', but today they celebrate the release of their third studio album, 'Love Is Dead'.
To celebrate the album's release, we've put together five things that we currently appreciate about the Scottish trio…
#1. The band have just started touring live, where they've been debuting some of the new album in a live setting - watch videos of 'Just A Thing' and 'Graffiti' below:
#2. The band worked for the first time with iconic producer Greg Kurstin (Adele, Sia), who produced eight tracks out of twelve on the album. One of the songs he worked on is 'Get Out' - watch the music video below…
#3. They recently took to the BBC Radio 1 Live Lounge to perform a cover of The 1975's 'Somebody Else' - watch it below:
#4. One of our favourite directors Warren Fu directed their 'Miracle' music video - watch it below:
#5. In full promo mode, the band have been recording video IDs - and Lauren shared some funny outtakes on her Twitter:
'Love Is Dead' is out now - click here to purchase.
Watch the band perform 'Get Out' live below...
Load next