Billie Eilish and Rosalía share 'Lo Vas A Olvidar'.
Billie Eilish and Rosalía share 'Lo Vas A Olvidar'.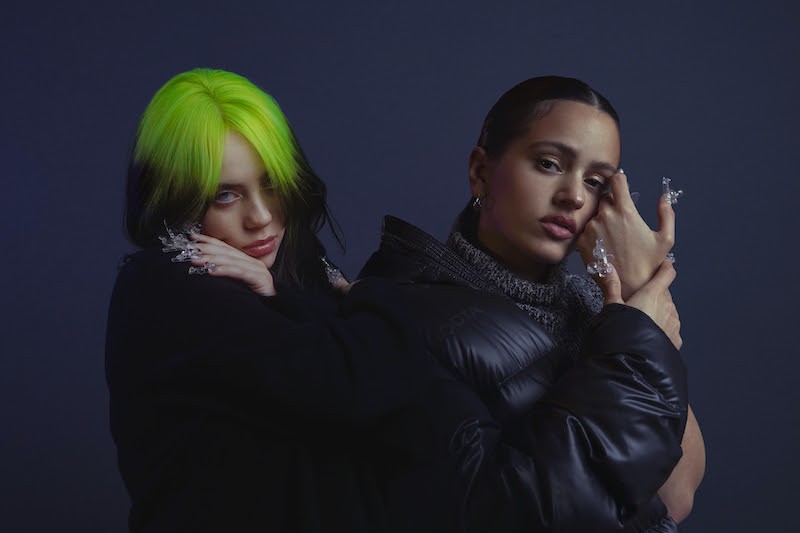 Billie Eilish and Rosalía have shared their long-awaited collaboration, 'Lo Vas A Olvidar', lifted from the 'Euphoria' soundtrack for their upcoming special episode, 'Part 2: Jules'.
In an interview with Zane Lowe, Eilish discussed the collaboration: "I mean, this is the longest lead up on earth. Yeah. Well, because we wrote most of the song in January of 2019. It's been a long, long, long time. I'm so excited, but I love it. I actually think it's so beautiful, and it's so not something I feel like I've done. And she just, I think, Rosalía opened a little channel in me that I hadn't tried out before. A lot of it is in Spanish, which I think is so important. I remember when we were writing the song, I remember her saying something about, "It should be in English." And I was like, "No, no, no. It should be in Spanish. It's so beautiful." And I've always loved music that isn't in English. I like tons of music from languages I don't even speak. I've always found a real ... I've been really intrigued by it pretty much my whole life. There's so many Russian songs I like, and Spanish, and French, and… So that was the biggest thing for this one. And she told me what the lyrics mean, and then it just meant even more, because I was like, "That's beautiful, and the delivery is beautiful, and the emotion is beautiful." And it was really fun."
Watch the music video below...
Load next