Ariana Grande announces Dangerous Woman Tour date for NZ.
Ariana Grande announces Dangerous Woman Tour date for NZ.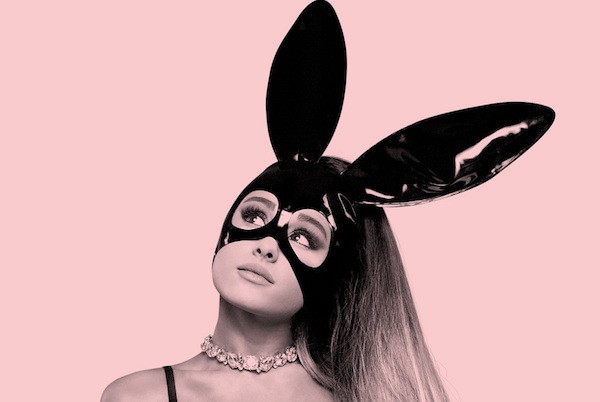 This is not a drill: Ariana Grande is (finally!) coming to New Zealand this year with her Dangerous Woman Tour to play Spark Arena (formerly known as Vector Arena) on Saturday, September 2nd.
It's really happening!
"For the first time ever, New Zealand fans will be treated to a sensational live show including an array of hits from her 2016 chart-topping album, Dangerous Woman. From dance floor fillers to uber cool collaborations with the likes of Mac Miller, Nicki Minaj and Future, there is no shortage of hit material from the former Nickelodeon star turned Pop Princess.
Tickets will go on sale at 2pm Friday, April 28.
Fanclub members may access tickets during the pre-sale commencing 11am Wednesday, April 26
Spark customers will be able to access a special pre-sale commencing midday Wednesday, April 26 until midday Friday, April 28.
Ariana Grande made the transition from TV screen to studio in mid 2010. Since then she has undoubtedly become one of the biggest pop acts on the planet with tracks such as 'Into You', 'Side to Side', 'Everyday', 'The Way' and 'One Last Time' booming out across airwaves around the world. Grande is the only artist to debut in the Billboard Hot 100's Top 10 with singles from each of her first three full-length albums. As of June 2016, she has received 33 awards from more than 90 nominations.
Dangerous Woman, released early last year, became her first number one album in the UK. It also hit number-one in Australia, Brazil, Italy, Ireland, New Zealand, Spain and Taiwan.
Having been named one of Time Magazine's 100 Most Influential People in the World and boasting 82 million Instagram followers, 30 million Facebook fans, 40 million Twitter followers and in excess 22 million monthly Spotify streams, coupled with her activism and philanthropy Ariana Grande is more than just a pop phenomenon, she's on her way to becoming a pop culture icon.
If 2015's The Honeymoon Tour is anything to go by, this is going to be the pop event of the year, boasting an incredible 60 shows across more than 16 different countries."
ARIANA GRANDE DANGEROUS WOMAN TOUR SPARK ARENA, AUCKLAND - SATURDAY SEPTEMBER 2
TICKETS ON SALE 2PM FRIDAY APRIL 28
Fanclub pre-sale: 11am Wednesday April 26 until 12pm Friday April 28
Spark pre-sale: 12pm Wednesday April 26 until 12pm Friday April 28
Load next