Interview: Ahlei on her new song 'Reveries' + more.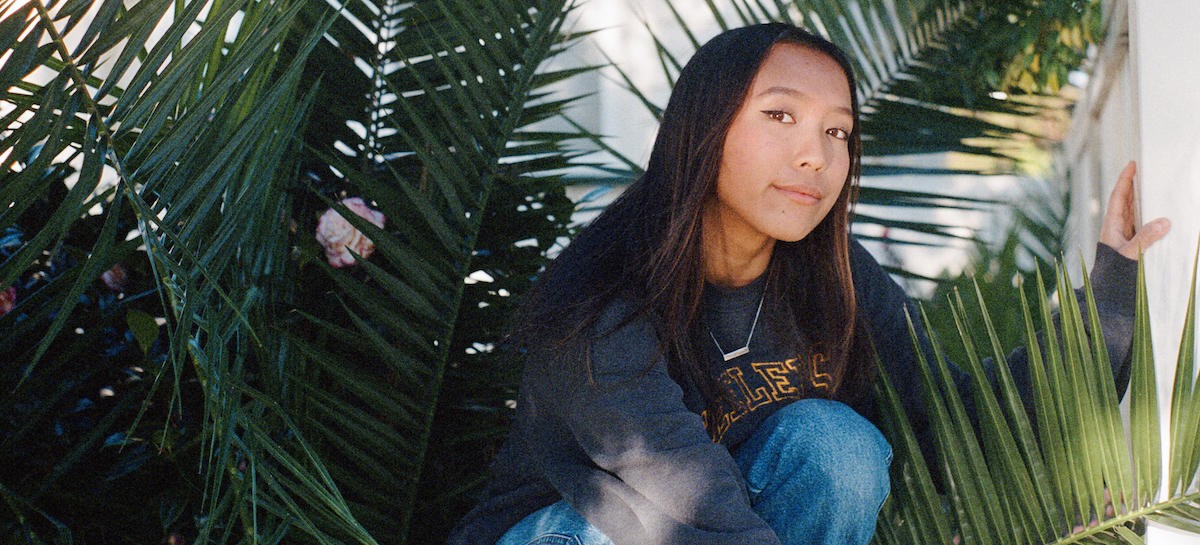 Hit play on an Ahlei song, and her voice will likely transfix you. Spending most of 2020 sharing short snippets of songs - 'Birds' was a first taster of the R&B-inspired artist's vibe, and 'Hiding Place' showcasing a slower ballad - with her delicate vocal at the forefront of each release. The Auckland based singer-songwriter is spending the rest of 2021 balancing her new music career and finishing up her final year of high school, with more new music promised in the near future.
We caught up with Ahlei to discuss her songwriting, what she wants listeners to take away from her music, and much more...
COUP DE MAIN: In 'Reveries' you sing that, "They say time can fix anything… almost anything." Are there some things that people experience in life that won't go away from time alone?
AHLEI: Definitely. Time is definitely a very important factor concerning the process of healing. Time is capable of lessening or taking away some of the negative emotions that we associate with any given painful experience, however, sometimes sorrow doesn't completely dissipate over time. Time itself is not the healer. It's the things we do within that time that help us to move on.
CDM: What are some important things that help people heal?
AHLEI: The process of healing looks different for everyone! But ultimately we all end up with the same result - a happier, grown, and more content version of ourselves. I think that to heal in a way that allows you to accept the past and move on is making sure that you occupy yourself with things that will make you happy or surrounding yourself with people who you smile around.
CDM: In 'Never Have I Ever', you also sing about time passing. As a teenager, do you think that time feels like it passes at a different speed? Often teenagers want to grow up faster, but those years are so formative.
AHLEI: From people I know and have talked to about this, it depends on the way you view it. As teenagers, some of us yearn for the future so badly that our teenage years seem to pass by at an excruciatingly slow rate. But some of us are scared to grow up and want to stay as a teenager forever, and for us, our teenage years zoom past in a second. As I am currently in my last year of high school (with the reality of adulthood looming over me), I feel really grateful that I decided to embrace my teenage years because I know I'll never get them back again.
CDM: How does your songwriting process work?
AHLEI: I'd say that my songwriting process is very flexible! I write some of my own ideas/drafts and pass them onto my amazing production team, or vice versa. Since my team works overseas, I'll record something and pass it onto them, and they'll edit it and pass it back over. We communicate and send things back and forth until the song has been finessed completely! It's almost like a game of frisbee haha!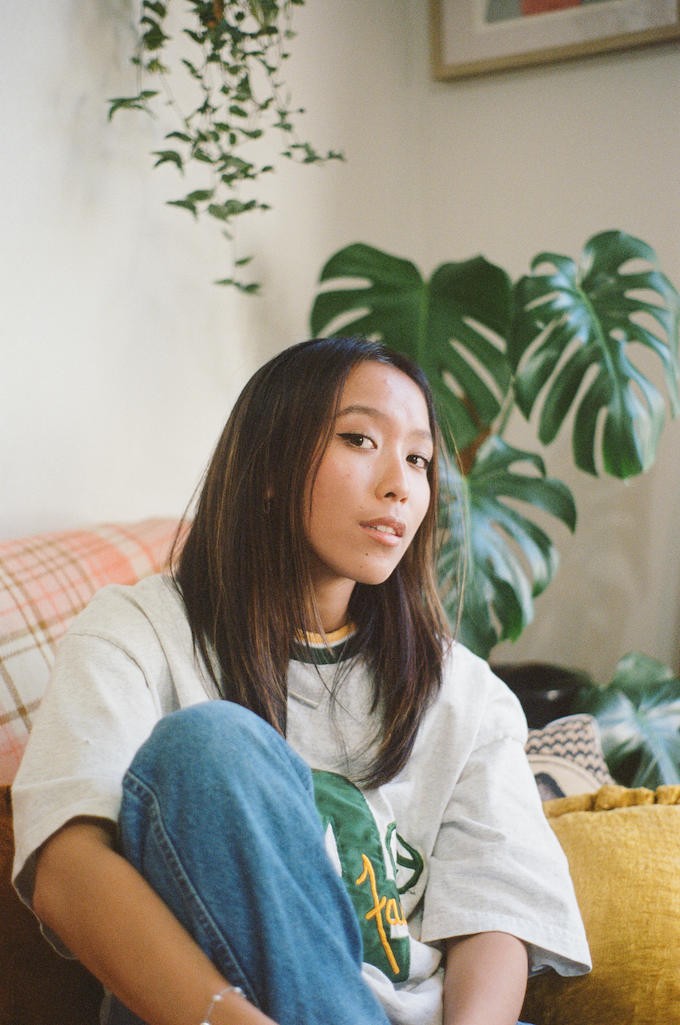 CDM: You've been releasing acoustic versions of each of your songs along with the original versions - why is this something that you want to share with your listeners?
AHLEI: With the release of 'Never Have I Ever', people immediately came up to me at school asking when the acoustic version was coming out! It's been really nice seeing people react positively to the acoustic versions of our songs. I've found that especially with our current generation, we're all constantly in our 'feels', or at least wanting a cathartic release of emotions. The rawness of the acoustic track, which consists of guitar or piano and lack of drums and artificial sound... it just has something to it that hits people a lot deeper than the original song does.
CDM: What are some of your earliest musical memories growing up?
AHLEI: I've been playing music my entire life, basically. My family would sing at church every Sunday and my brother and dad would be teaching me different instruments. The earliest memory for me would be my Dad teaching me how to play the piano at the age of 7 and then slowly learning other instruments such as guitar, ukulele, and drums (which I took a bit more seriously and took lessons for years).
CDM: Do you remember what the first song you wrote was, and what it was about?
AHLEI: My whole life, I'd always think up random choruses or hooks and record them in my 'voice memos', but they never really turned into full songs. The first full song that I wrote was actually 'Hiding Place'! I had to write a song for an upcoming gig I needed to perform at and I immediately entered my writing space. 'Hiding Place' is about being in love with someone who only reciprocates your feelings back whenever they feel like it, or not at all. No matter how many times you try to give up on them, you always find yourself going back to them - they act as a comfort zone for you, a 'hiding place'.
CDM: What do you hope for people to take away from listening to your music?
AHLEI: The reason I make music is to touch people's hearts. I want people to not only walk away with the core message of a song, but also to feel like I've connected with them somehow. I'd love for someone to listen to my music and feel like I've bettered their day somehow.
CDM: If A.H.L.E.I was an acronym, what would each letter stand for?
AHLEI:
Authentic
Hopeful
Lively
Energetic
Inquisitive
CDM: What's your favourite song lyrically that you've written so far?
AHLEI: I do love 'Reveries'. The entirety of the chorus is a favourite for me. "When the roses stop all their blooming / And oceans run dry / I will find you one last time." The lyrics of the song make me feel nostalgic for a time I've yet to experience, which is a bit odd but comforting at the same time! Definitely the lyric that I can imagine relating to the most. The majority of my songs I've released so far have been lyrically quite straightforward so it was nice to branch out on this one and have a go at something with a bit more depth.
CDM: What do you have planned for the rest of 2021, and 2022, so far?
AHLEI: With lockdown, everything's been quite unprecedented, so at the moment I'm just rolling with the flow! We have lots of new stuff coming soon, so I'm super excited to get that out to everyone. I really love how everything's sounding so I seriously can't wait! I expect a couple of singles to be coming out either later this year or early 2022 for the summer. Either way I'm excited for everybody to hear it!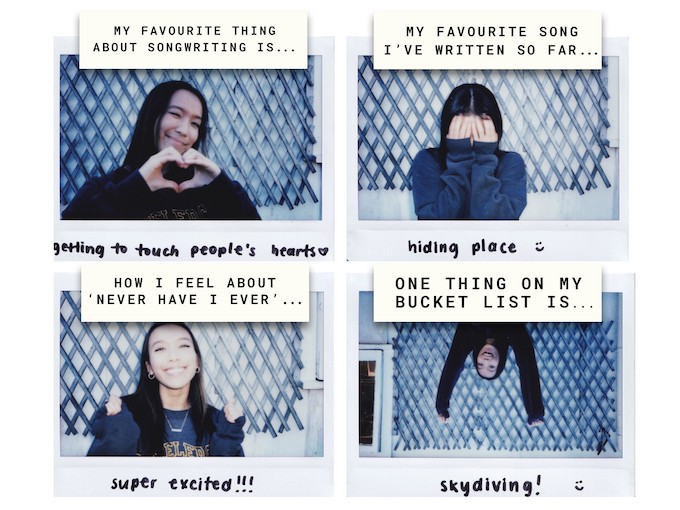 Ahlei's song 'Reveries' is out now - listen to it below...
[Made with the support of NZ On Air]