SOHN - 'Signal' music video.
SOHN - 'Signal' music video.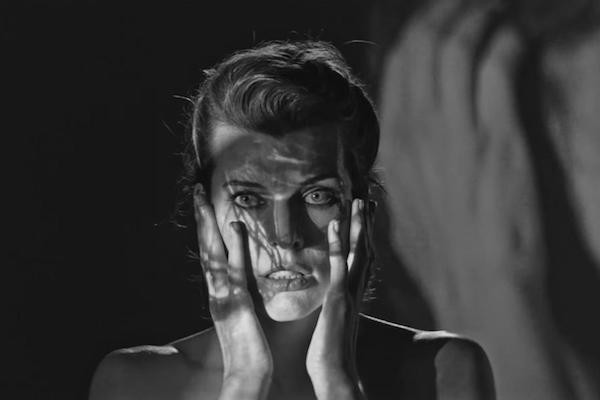 SOHN has returned with new song, 'Signal' - his first new release since his debut album back in 2014, 'Tremors' - which is accompanied by a music video directed by (and starring) Milla Jovovich.
About the video, Jovovich says: "When I discovered SOHN, I immediately fell in love with his voice and music. I literally had his album on repeat for weeks and soon found that I felt an incredibly visual connection to his music. As the music played, I kept seeing images in my head and it was really the first time that I felt the itch to direct. SOHN and I started talking about a month later and he sent me "Signal" which completely bowled me over. The beauty and raw energy in the song, the harmonies… It's just everything I love about music, all there in one song. Once I started thinking about how to bring the original concept to life, I became obsessed with bringing projections into the mix. I felt like we could bring the viewer into the mind of the character I was portraying through the different projections, both behind me and on my body, that would be both emotional and visually exciting. What happened on the day was absolute magic; one of the takes was so powerful and really told the story so well that SOHN knew we had the video for his song right then, on the day, totally live. This was something he had wanted right from our first conversations, to make the video completely analog and real and to somehow be able to shoot everything in one take. It is a testament to the focus and skill of our amazing DP Vern Nobles and his crew that we were able to capture the soul of the song in such a seemingly effortless way; no cuts, no tricks. I am so excited that SOHN trusted me to visually bring his music to life and so proud that I was able to put the team together who made this video possible."
And about their collaboration, SOHN says: "I sent Milla some of my new music while she was in Paris — we got on the phone and she had these beautiful visions of what "Signal" could be visually. It was really clear that she would be the perfect person to bring it to life and it became a real collaboration between friends and artists. We ended up with this incredible, emotional one-take video that just blew me away as I saw it unfold live. As an actor and a director, I feel like Milla somehow managed to translate the heart of the music into images on screen… The performance is so gripping, and the motion and beauty of the shot just blows me away."
Watch the 'Signal' music video below...
Load next