Review: Ruel - Bruce Mason Centre, May 2019.
Review: Ruel - Bruce Mason Centre, May 2019.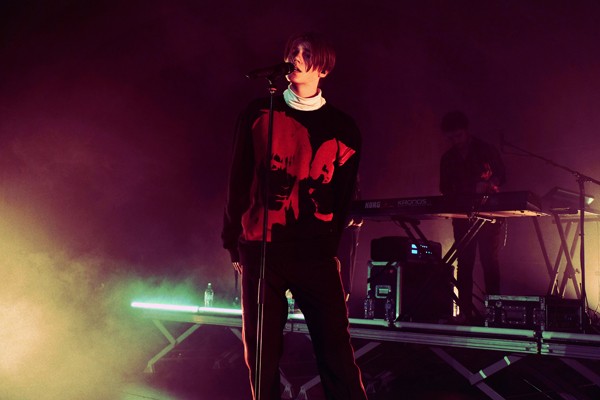 It's been under a year since Ruel made his New Zealand headline debut at The Tuning Fork, and since that time not only has his fanbase grown stronger and stronger, but his songs have spread far and wide - and this was very much evident at last night's sold-out Bruce Mason Centre show.
With fans lining up for the show all day, the excitement for the Auckland edition of Ruel's Painkiller Tour was palpable - and when he took to the stage at 9pm appearing in a fully yellow boiler-suit, the screams could be heard throughout the venue (and likely through to the comedy show that was happening above the room).
Providing on-stage backing were five band members, including two vocalists, each who wore red and black outfits to match with Ruel's stage ensemble.
Though his set was just an hour long, his vocal performance throughout was not only flawless, but he danced around the stage with ease on each song, hyping the crowd up in the right moments, and slowing things down for the more somber songs like 'Say' - which saw the audience light up the venue with their phone lights.
The show saw him performing both old and new music, from the unreleased 'Real Thing' (which is from his upcoming EP), to his cover of Jack Garrett's 'Weathered' (which famously went viral after a triple j Like A Version performance of it), fans were thrilled to be treated to most of his songs in this live setting.
Screams for an encore were rewarded with his return to the stage and an outfit change for 'Painkiller', before Ruel once again thanked the excited crowd for coming. And based on last night's show, he'll surely return to New Zealand again, just at an even bigger venue.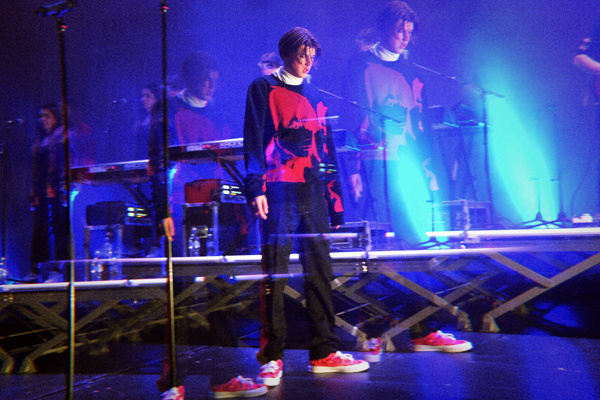 Set-List:
Don't Tell Me
Golden Years
Not Thinkin' Bout You
Real Thing
Weathered (Jack Garratt cover)
Say
Interlude
Flames
Call Out My Name (The Weeknd cover)
Unsaid
Free Time
Dazed & Confused
Younger
Encore:
Painkiller
Load next