Watch: Harry Styles performs 'Two Ghosts' live on The Late Late Show.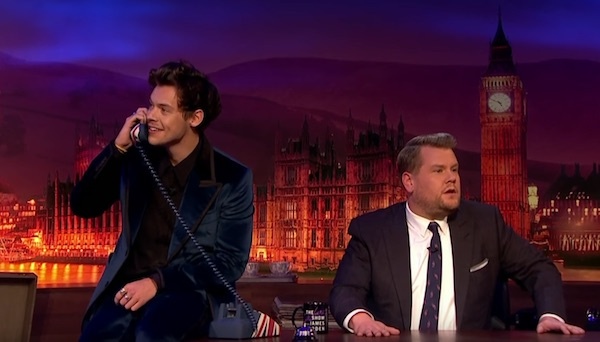 To promote his newly announced 2018 world tour dates, Harry Styles appeared on The Late Late Show to perform 'Two Ghosts', singing his heart out from a picturesque rooftop in London.
Watch the performance below, as well as a new skit with James Corden...