A live Ariana Grande appreciation post.
A live Ariana Grande appreciation post.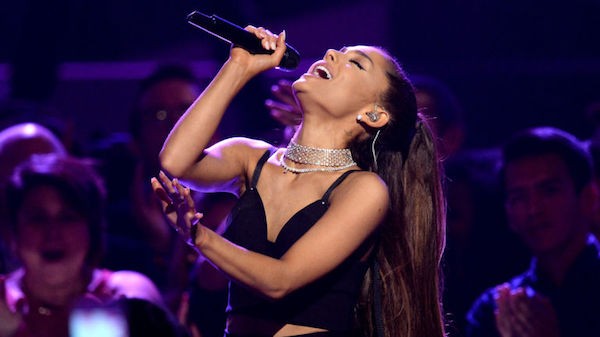 To celebrate the fact that Ariana Grande is blessing New Zealand later this year with her first ever show here, happening at Auckland's Spark Arena on September 2nd, we've compiled some of our favourite live Ariana moments.
Here's some official show info:
"The world's biggest pop sensation, ARIANA GRANDE, has announced she is bringing her brand new arena show, Dangerous Woman Tour to New Zealand this September. For the first time ever, New Zealand fans will be treated to a sensational live show including an array of hits from her 2016 chart-topping album, Dangerous Woman. From dance floor fillers to uber cool collaborations with the likes of Mac Miller, Nicki Minaj and Future, there is no shortage of hit material from the former Nickelodeon star turned Pop Princess."
And here are five of our favourite live Ariana Grande moments ever…
#1. This performance of 'Into You' from Capitals Summertime Ball last year… (can we also appreciate her amazing shoes?!)
#2. Her iconic performance of 'Side To Side' with Nicki Minaj at the 2016 VMAs, featuring them both getting a workout on exercise bikes, while singing at the same time:
#3. This (slightly grainy) footage of Ariana performing 'Touch It' on the Dangerous Woman tour, which features the most amazing high note EVER.
#4. She released an a cappella video of 'Dangerous Woman' ahead of the release of the album last year - and it's totally flawless.
#5. She performed a cover of Whitney Houston's 'I Have Nothing' while performing at the White House back in 2014 as part of the Women In Soul performance series. Watch the performance below:
Tickets for Ariana Grande's show are on sale now - click here to purchase tickets.
Watch the 'Everyday' music video below…
Load next