Introducing: Blossoms - 'Getaway'.
Introducing: Blossoms - 'Getaway'.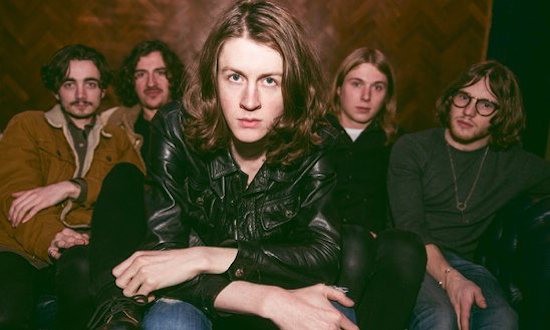 UK five-piece Blossoms - who take their name from a landmark pub in their hometown of Stockport, Greater Manchester - were the only guitar group to land a spot on The BBC's Sound Of 2016 list, finishing in fourth place only behind Jack Garratt, Alessia Cara and NAO.
In an interview with The BBC, frontman Tom Ogden discussed the dearth of successful new guitar-bands. He said: "Because everything's so instant, people are living lives through Instagram and giving off this false feeling. Like people in bands taking selfies and putting pictures up of themselves saying, 'Just about to do some songwriting'. If you stop taking pictures of yourself and actually focus on some writing, you might get something done. Or they have 'singer-songwriter' in their bio, but they're not, they're just in a band in the local area. I would never put anything like that on mine, but I'm actually doing something. I think there's a lot of pretenders out there and maybe that's why it's harder to get out. When it's real, it's real. You can spot the fakers, I think. I think we are real."
Click here to read the full interview.
Blossoms' brand new single, 'Getaway', is a total jam! Listen to it now below, as well as some other tracks...
Load next