Charli XCX, MØ, Maddie Ziegler & Theia to join Sia's NZ show line-up.
Charli XCX, MØ, Maddie Ziegler & Theia to join Sia's NZ show line-up.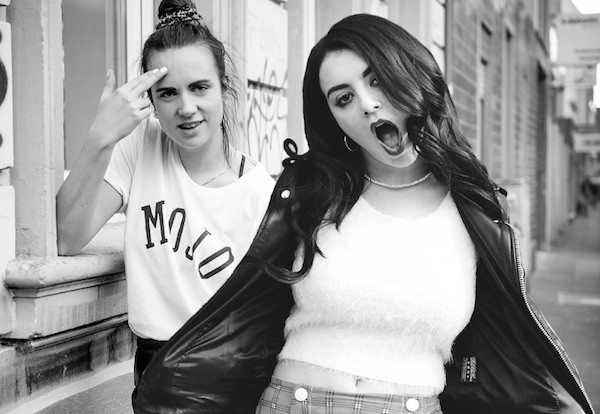 In the lead-up to Sia's Auckland show at Mount Smart Stadium on December 5th - her first ever New Zealand headlining show - she's now announced that Charli XCX, MØ, and Theia will all open, and that Maddie Ziegler will also appear as a special-guest.
"A multi-platinum artist, songwriter and international icon, Sia is undoubtedly one of the most influential and prolific artists in the world. She has collaborated with the likes of Kendrick Lamar, Beyonce; and on her latest single 'Dusk Till Dawn', with ZAYN. She's also penned songs for everyone from Rihanna and Kylie Minogue, to Katy Perry and Camila Cabello.
Although far too many to list, Sia's hits include: 'Chandelier', 'The Greatest' (with Kendrick Lamar), 'Titanium' (with David Guetta), 'Diamonds' (with Rihanna) and 'Wild Ones' (With Flo Rida).
Charli XCX is an award-winning talent who has earned critical acclaim both as a singer and as a songwriter, carving out a formidable reputation on the global pop circuit. She got her big break in 2013 with the release of her major label debut album TRUE ROMANCE. In July this year she premiered her single called 'Boys', along with a self-directed music video featuring an ensemble cast of male celebrities. It peaked at #2 on the Top 25 Youtube list receiving almost two millions views in under 24 hours. She joins the bill, having just played Lollapalooza.
Hailing from Denmark, MØ released her debut album NO MYTHOLOGIES TO FOLLOW in 2014 - a unique blend of bedroom beats, soul-punk-electro-R&B and pop harmonies - to rave reviews. It featured the hit songs 'Pilgrims' and 'Waste of Time'. She went onto to play sold-out shows around the world and also featured on Major Lazer and DJ Snake's smash song, 'Lean On' - the most-streamed song ever on Spotify. She's currently putting the finishing touches to her eagerly-anticipated second album.
Theia burst onto the scene in 2016 with her debut single 'Roam' which shot up Spotify charts around the world and received widespread Top 40 radio play, not only in her home country of New Zealand but across South East Asia. In 2017, she released and toured her debut self-titled EP THEIA to critical acclaim, containing the hit songs 'Treat You' and 'Champagne Supernova'. Nominated as 'Breakthrough Artist Of The Year' at the George FM Awards, the Christchurch-born singer has just performed at the prestigious Music Matters Festival in Singapore."
Load next