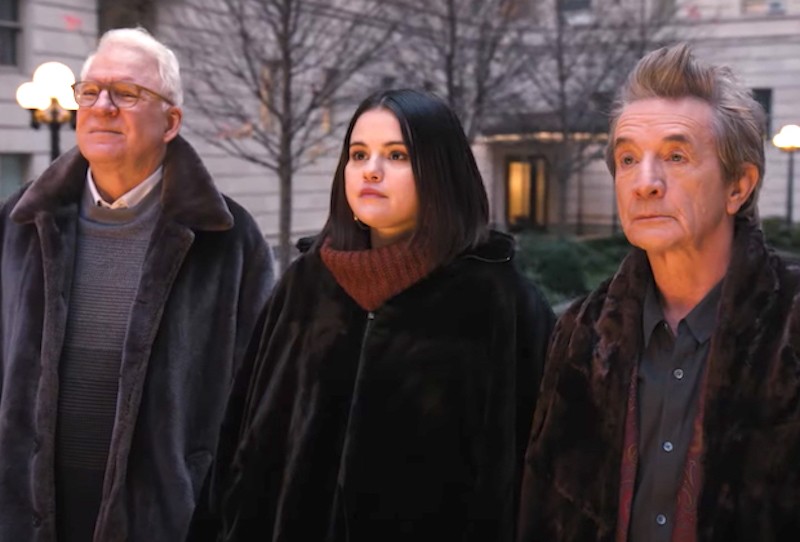 The teaser trailer for season two of 'Only Murders In The Building' has officially been released featuring Selena Gomez, Steve Martin, and Martin Short, as well as new cast members; Cara Delevingne and Amy Schumer.
"Following the shocking death of Arconia Board President Bunny Folger, Charles (Steve Martin, "Father Of The Bride"), Oliver (Martin Short, "The Morning Show") & Mabel (Selena Gomez, "The Dead Don't Die"), race to unmask her killer. However, three (unfortunate) complications ensue - the trio is publicly implicated in Bunny's homicide, they are now the subjects of a competing podcast, and they have to deal with a bunch of New York neighbours who all think they committed murder."
'Only Murders In The Building' season two premieres June 28th on Disney+.