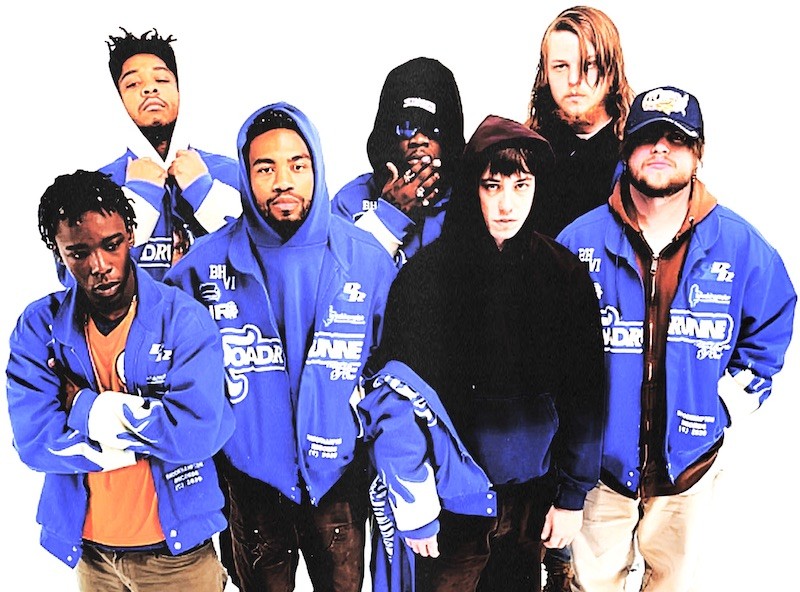 Brockhampton have today released their new album, 'Roadrunner: New Light, New Machine', which features collaborations with the likes of A$AP Rocky, Danny Brown, A$AP Ferg, Charlie Wilson, and JPEGMAFIA.
To celebrate the new release, we've put together five things that we currently appreciate about Brockhampton and their new release...
#1. Shawn Mendes and Ryan Beatty contribute vocals to track three on the album, 'Count On Me', a nice full circle moment for the group's Kevin Abstract who is a longtime fan of Mendes.
And Rex Orange County co-wrote track ten: 'When I Ball'
Via an Instagram story, Rex said: "Made this instrumental with Chad Hugo a couple years ago. Shout out to Brock 💘"
#2. All 'Roadrunner: New Light, New Machine' album CDs include four exclusive bonus tracks not available on streaming services.
ROBERTO'S INTERLUDE
JEREMIAH
SEX
PRESSURE/BOW WOW feat. SSGKOBE
#3. Brockhampton will celebrate the release of the new album with a live streamed performance from Rick Rubin's famed Shangri-La Studios in Malibu, CA. The performance will take place in collaboration with the digital live platform Moment House, tickets for which are on sale now at: momenthouse.com/brockhampton
#4. The band have begun sharing a series of candid interview videos, starting with Joba:
#5. Kevin Abstract has declared that 'Roadrunner: New Light, New Machine' is one of two new Brockhampton albums that will be released this year, but that these two records will be the collective's final albums, so even more reason to cherish this album!
Watch the music video for 'Buzzcut' featuring Danny Brown...
'Roadrunner: New Light, New Machine' is out now - stream the album below: