This is a 'Missing' appreciation post.
This is a 'Missing' appreciation post.
From the team and the minds that brought us the film 'Searching', comes the new film, 'Missing' - which follows June (Storm Reid) trying to uncover the mystery of her mother's disappearance while on vacation in Colombia. June must try to find her before it is too late and use the technology at hand to try to help her along the way.
'Missing' is out in New Zealand cinemas now. 
#1. At the helm of the film is the powerhouse Storm Reid - who you might've seen in HBO's 'Euphoria' and 'The Last Of Us'.
#2. If you loved the film 'Searching' - you'll be sure to love 'Missing'. Will Merrick and Nick Johnson – who edited the first film – have stepped up to write and direct this instalment in the franchise. 
"When we worked on Searching, we made so many storytelling decisions in the editing room that we proved we could do it – we knew how to tell a story like this. We were creatively involved in Searching from the very beginning, and I think that is what gave the studio the faith in us to give the opportunity to direct Missing." says Nick Johnson.
#3. The film is also super current to our time of technology - you'll recognise a few of the more updated apps and technologies that are in our daily lives in this film!
For producer Aneesh Chaganty, 'Missing' offers a chance for the filmmakers to explore new possibilities that they couldn't fit into 'Searching': "One of the first things I realised when I directed Searching was that every single day there was another app or another website that allowed human connection in a new way. We realised that as long as technology is evolving every day, then our storytelling possibilities continue to evolve with that. The concept has evolved, there's more adrenaline in the story, and it's a fresher and faster experience than the first one."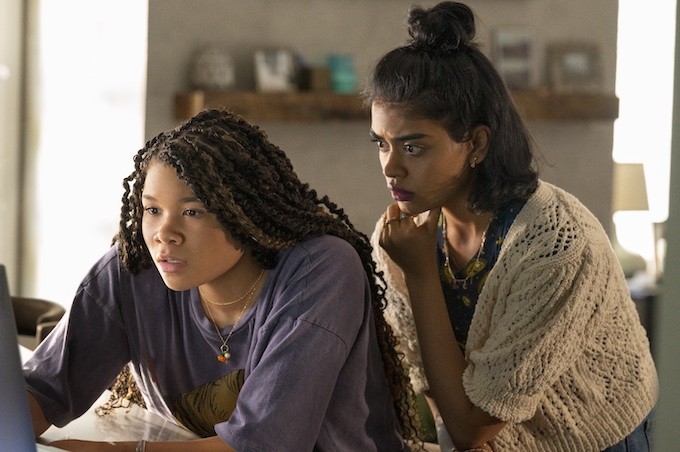 #4. The way it is filmed is entirely unique - giving the actors a new learning experience when creating the film. 
"I've never done a film this way, where you talk to the camera all the time," says De Almeida. "In my scenes, I'm holding the camera because it's supposed to be Javi's phone, and it's weird to always be filming yourself. The other actor's often not there. You don't see the other actor when you're performing the scene. In a couple of scenes, Storm was in LA talking to me, but most of the time we filmed with one of the directors reading her lines. It's a very new experience."
#5. The film was also shot in in Cartagena, Colombia!
"We were really excited to shoot in Cartagena," says Chaganty. "We're really grateful to the city for having us, and we're so glad to showcase the actual place. In every single alley, you turn around and there are new colors, new plants, new experiences, and great, great food and coffee. Missing is so much about traveling abroad that we wanted to make sure it took place in a really cool country. We're so excited that we got the opportunity to shoot on location."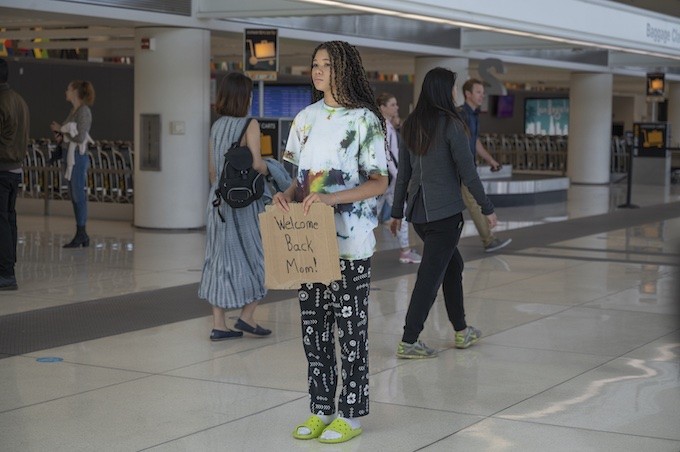 Watch 'Missing' in New Zealand cinemas now...
Load next