Merk - 'I'm Easy' music video.
Merk - 'I'm Easy' music video.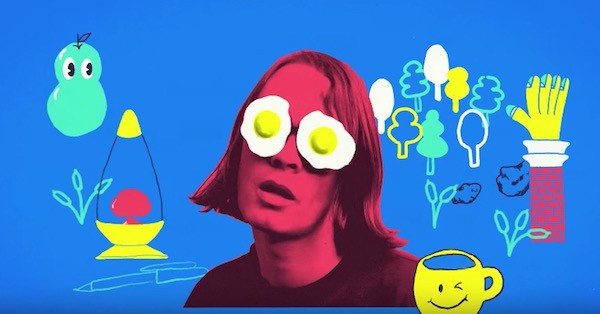 Following the release of his debut album 'Swordfish' last year, Merk has dropped his first ever music video, for his song 'I'm Easy'.
The video was directed by Robert Wallace AKA Parallel Teeth, with illustrated characters created by Robert and Caitlin McCarthy. About the video, Parallel Teeth said: "The two main inspirations were Merk's paper cut-out album cover and photos of him in his iconic egg glasses. Personally I wanted it to be bold, loose and playful."
Watch the 'I'm Easy' music video below…
P.S. Read our interview with Merk here, as part of our 2017 Must-Know Artists.
Load next