Our top picks for Laneway Festival NZ 2019.
Our top picks for Laneway Festival NZ 2019.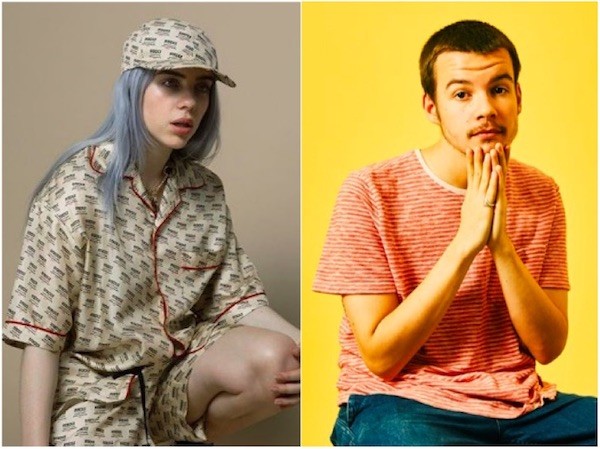 Laneway Festival New Zealand is set to celebrate its tenth birthday next year, and they've got an incredible line-up to be celebrating with - from the likes of Florence + The Machine, to Billie Eilish, to Jorja Smith, there's something for everyone.
Returning to Auckland's Albert Park Precinct on January 28th, the festival is set to be a stunning day of musical talent - and to help the days go by quicker, we've put together our top picks for the day…
#1. Florence + The Machine
Florence + The Machine knows how to put on a show, and we'll testify to it - every time we've seen Florence live, it's been a true experience. Her appearance at Laneway is a full circle moment for her too, having played the first ever NZ Laneway back in 2010.
As if you needed further convincing, watch her perform 'Hunger' from her new album 'High As Hope' below:
#2. Rex Orange County
We were lucky enough to catch Rex's headline show at Los Angeles' Fonda Theatre, and Laneway is in for a treat with him. His 'Apricot Princess' album from last year is one of our favourites, and with new music hopefully on the way, let's hope for the chance to hear brand new ROC at Laneway!
Watch him perform 'Sunflower' for KCRW below:
#3. Billie Eilish
Returning to Laneway for the second year running, Billie Eilish is set to win over even more fans than the first time around. Her afternoon set was packed out and talked about by everyone who attended as a festival highlight, and we can't wait to have her back.
In a recent interview with her brother Finneas, he told us the following about Laneway: "We had such a wonderful experience last year… we'll have sound people, and a guitar tech, and people that will make our show much better I think."
Eilish is also set to release a brand new song 'When The Party's Over' this Wednesday, so by January there'll likely be even more new music to hear live.
#4. Jorja Smith
Releasing one of our favourite albums of this year 'Lost & Found', Jorja Smith's incredible voice is going to sound even better on a stage at Laneway on a warm summer's day.
This live performance of 'February 3rd' is really all you need to watch in anticipation for the event:
#5. Yellow Days
His song was hand-picked by Donald Glover to feature in the trailer for the latest season of 'Atlanta', so it's fair to say that British musician Yellow Days is attracting fans from all over the world. The eighteen-year-old protigy from Haslemere released his album 'Is Everything Okay In Your World?' last year, and has followed it up with a brand new single 'How Can I Love You?' - listen to it below…
Tickets for Laneway Festival NZ are on sale now - click here to purchase.
Load next