Introducing: Grace Inspace and her 'Sunshine Kid' EP.
Introducing: Grace Inspace and her 'Sunshine Kid' EP.
Whether it's wandering forlorn in a sunflower ensemble or getting up to shenanigans in a laundromat, Grace Inspace demands for every word she sings to be heard. The LA born and London-bred singer's debut EP 'Sunshine Kid' was born and bred in an contrasting environment, deep in the Jedediah Smith Redwoods.
With songs produced from the likes of John King, Zach Dawes, and Josh Mehling, the comfort and transformative nature of the Redwoods can be heard throughout each track on the record. From the penultimate track '25' where she sings, "I'm tough, funny, mean and kind / I can see through all your lies," to the infectious 'No Grown Ups' where Grace expels, "No grown ups on the planet / No best, better or satisfied," the buoyant and carefree nature of both herself and her music seeps through.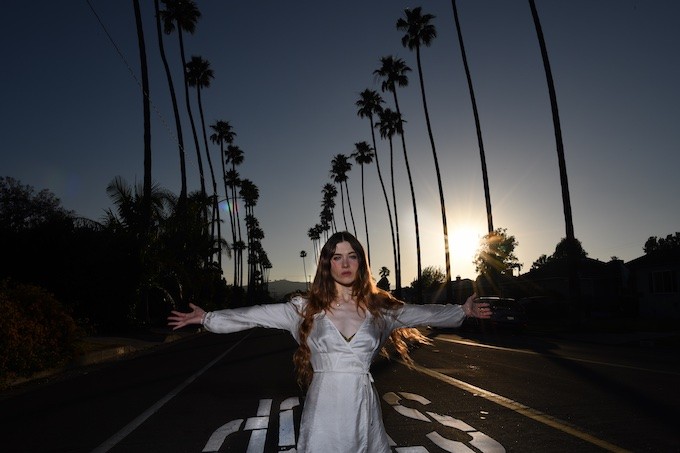 COUP DE MAIN: How did you get your start in making and releasing music? 
GRACE INSPACE: Both of my parents are musicians, so there was always a stream of musicians and other artists taking up residence in our London apartment, which was above a working garage so the sound of auto repair was a constant player in the jam sessions.
CDM: Do you have a personal favourite track of yours - released or unreleased?
GRACE: I love the track 'Redwood Curtain' that's on the EP 'Sunshine Kid' that I just released, I made it on Garageband when I was living in the woods and it's completely untouched from that initial recording. It's an ode to all the magical people and strange plants I met in my time up north. 
CDM: You created most of the EP in the Jedediah Smith Redwoods surrounded by weed farmers, forest rangers, and black bears - can you describe to me, as someone who has never been there, what the Jedediah Smith Redwoods feels like? 
GRACE: Time feels different up there; it's slow motion, days roll together. At first the pace of life and the echoing silence is uncomfortable and then it's addictive. It's the purest, most transformative nature I've ever been surrounded by. It's so untouched even the rocks feel like transient beings. 
CDM: I love the video for '25' - what was that day like filming the video? It looked like a lot of a fun. 
GRACE: Thank you! I'm so happy that it comes across that way because It was truly one of the funnest filming experiences I've had. The director Leander Fried and the producer Violet King essentially just followed me for a couple of days roaming around LA and meeting friends - and half of it was filmed at my birthday party. The song itself was made with two of my LA soulmates and I wanted the video to reflect the community that's become my lifeblood here.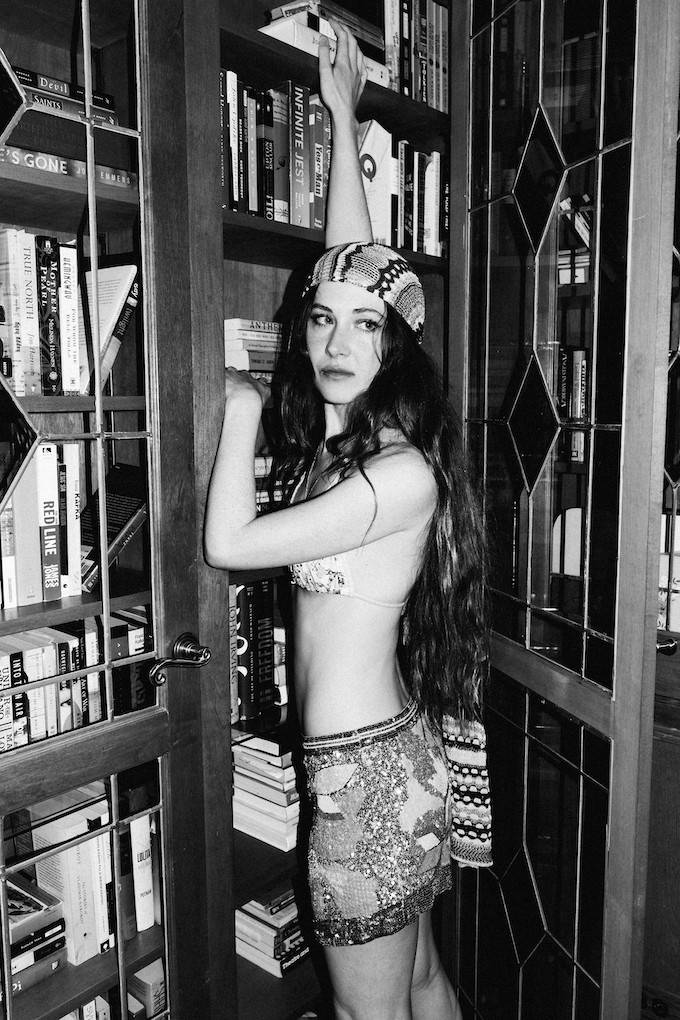 CDM : You've talked about how each song on your upcoming EP has its own character - do you see these characters as different facets of yourself or do you have to step into each them when performing or writing the songs?
GRACE: In some ways, it's like playing dress-up with the voices in my head and although I do embody those voices, I don't think there's very much "me" in the process. So I'm a stepper, for sure.  I do always draw from my own experiences or things that I've witnessed, but I think developing a character separate from myself that comes from inside the song allows me to go deeper into that character and embellish the stories in a way that makes performing them less inhibited for me.
CDM: If you had to describe the 'Sunshine Kid' EP as a scent, texture, and a colour - what would they be? 
GRACE: Pavement after it rains, dirty sheets, uncomfortably bright yellow.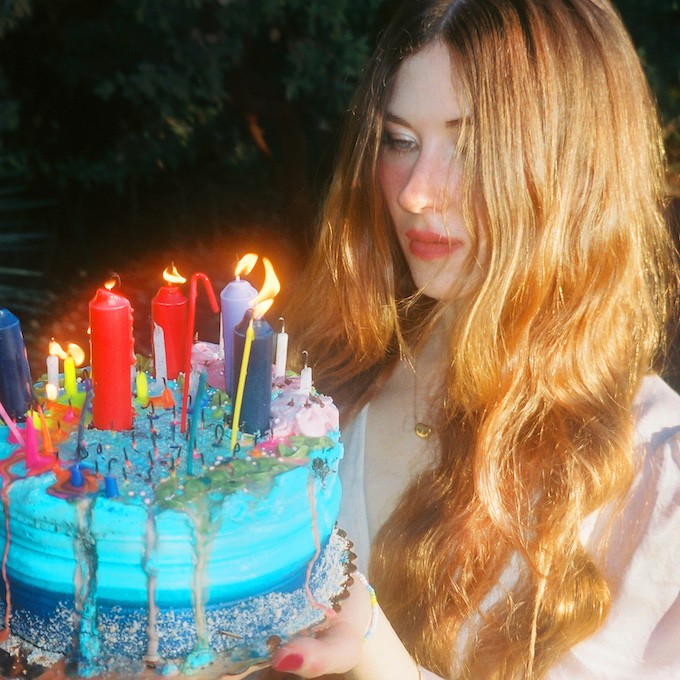 CDM: I love the lyric in 'No Grown Ups' where you sing, "I know there are still secrets my body keeps from me / But we've agreed to roll them out gradually." Do you believe we ever stop learning new things about ourselves?
GRACE: Thank you so much! I think that's my favourite lyric on the EP! No, I think there's never an end to the things you can unearth about yourself because that 'self' isn't just you, its a species and an ancestry and an astral projection all at once. Our bodies are in a constant state of metamorphosis whether we like it or not. Life seems at times to be a batter's box of curveballs, but I try to remember that I have a bat.
CDM: Do you have any manifestations or pipe dreams you want to put into the universe for the year ahead?
GRACE: I just fled a ravenous wild fire that engulfed the very woods I wrote the EP in, only to land in a hurricane in LA. As we tunnel further into dystopia I think I'd like to actually un-manifest stuff - get rid of things, things that a fire would eat if it came to my door again... Also @ Ariel Rechtshaid can we write a song together please.
Watch Grace Inspace's video for '25' now... 
Load next