Introducing: Forrest Nolan + his new song 'Still Friends'.
Introducing: Forrest Nolan + his new song 'Still Friends'.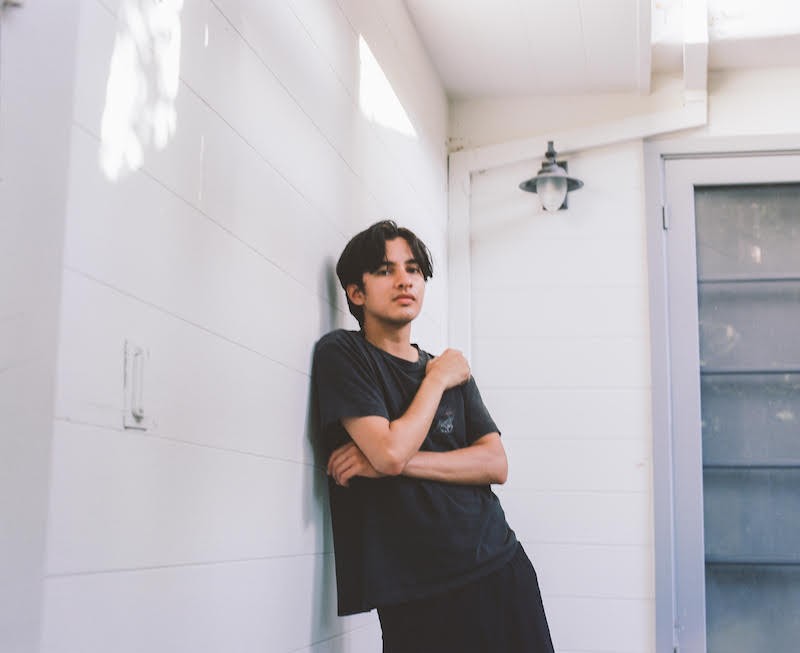 "You said that you heard this could be good inspiration / I laughed mostly from discomfort and stopped making eye contact / I hope your feelings weren't hurt too bad when I did that," opens Forrest Nolan in his new song, 'Still Friends' - premiered by Zane Lowe this morning, and an endearing introduction to this 22-year-old San Francisco native who writes and self-produces all of his music, describes himself as "severely emo and romantic as long as I remember" (he continues, "I must have spent at least half of every day in 7th and 8th grade daydreaming about asking my crush out to the hypothetical dance that did not exist at my middle school"), and will worry about your feelings, still, even when he's the dumpee.
Nolan is the human embodiment of a sunbeam, to say the least, and sweetly concludes his new song with peaceful acceptance: "Got a feeling I'll feel much better, though it might take a while / Maybe when I'm older, maybe when you're older / So old we buy coffee together or separate / Just old enough that we're still friends."
About writing 'Still Friends', Nolan says: "I heard this could be good inspiration, I heard this could be good inspiration, I heard this could be..." those words were ringing in my ears all throughout the night I was broken up with after a three-year relationship! I remember the awkward smirks we exchanged as those words were spoken (not by me). I remember not telling my mom until two weeks later only because she asked if we'd broken up. I remember the song becoming an effort to make the person it's written about regret breaking up with me lmao. I remember crying every time I wrote another line."
On his favourite episode of 'The Office' (which he shouts out in 'Still Friends'), he decides: "This might warrant a spoiler alert: I'm going to go with the subplot of Toby being the 'Scranton Strangler'. if you haven't already seen it, look up 'Making A Strangler - The Office' on YouTube right now. It's just incredible to me that you can binge-watch the entire show and never pick up on all the evidence that points to Toby secretly being a serial strangler. I'll go with that or the dinner party episode at Jan and Michael's house. Wow."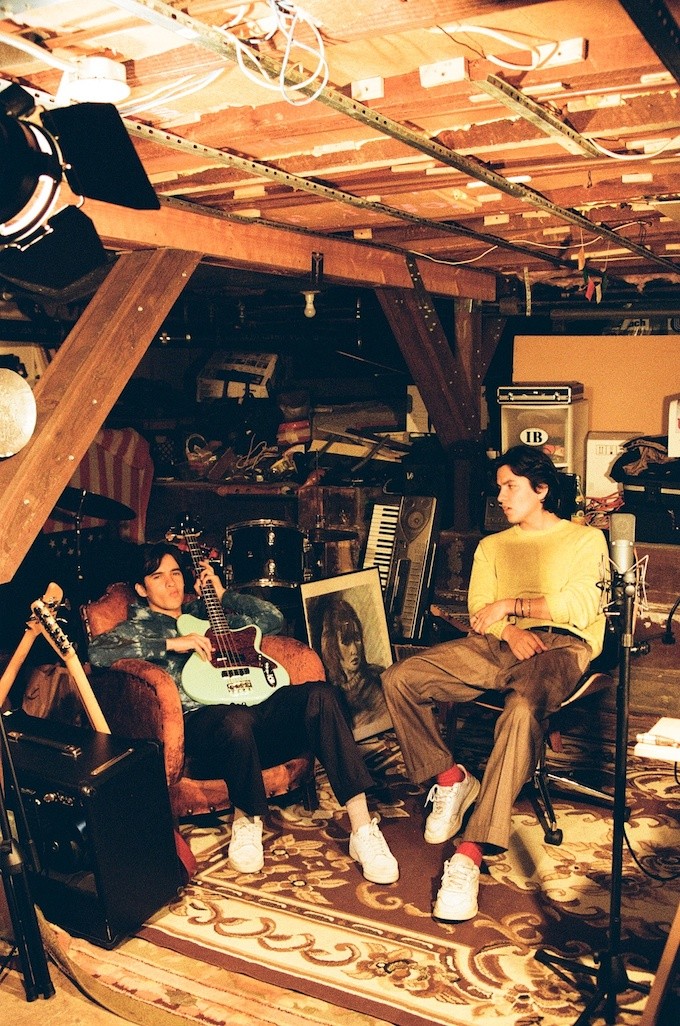 And on working with his brother (whose legal name is Christopher Nolan, but a different human to the cinematic mastermind) on the music video for 'Still Friends', he says: "The other day he convinced a barista that he was, in fact, the director of the Batman trilogy without saying it outright. As an aspiring film actor and someone who has watched every movie clip available on YouTube, he has a lot of inspiration to draw from when directing. It's exciting getting to learn how to do this all together, though admittedly just as frustrating learning everything we filmed the past two days looks nothing like we anticipated. Still wouldn't trade it for a thing!"
 
As for his upcoming plans? Nolan concludes via email: "Going to order some dumplings for breakfast at some point this week. Xiao Long Bao might be my new favorite food. Also may or may not have a thoroughly curated release schedule for the first half of 2021, who knows. Let me leave by saying I can't wait for summer vibes and thanks for asking all of these wonderful questions!!!"
Watch the 'Still Friends' music video below...
Load next